---
---
Hydraulic Engine Crane.Cap.3Ton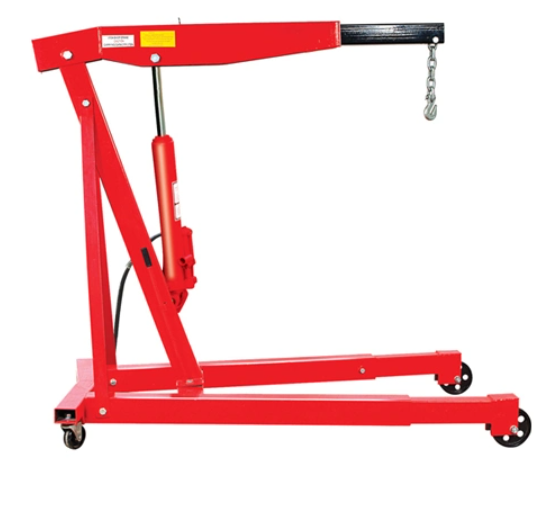 Product code: KAO/019993
2,944.00

 SR
Brand: KAO
Type: Hydraulic Engine Crane
Capacity: 3 Ton
Heavy Duty

---
---
Hydraulic Engine Crane.Cap.2Ton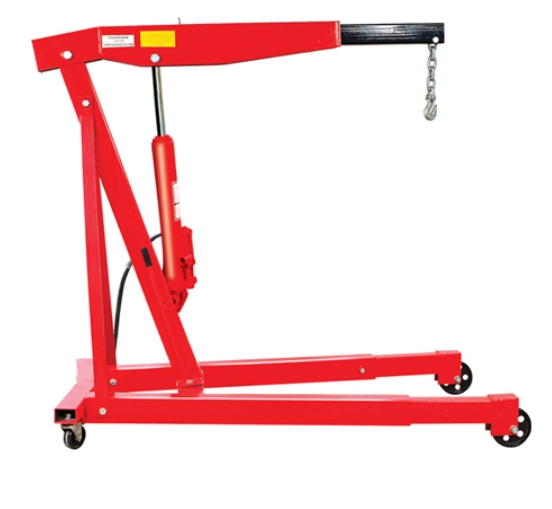 Product code: KAO/019992
1,868.75

 SR
Brand: KAO
Type: Hydraulic Engine Crane
Capacity: 2 Ton
Heavy Duty

---
---
Sunshine Movable Dock Ramp Capacity:10T
Product code: SUNSHINE/DCQY-10
44,275.00

 SR
Main Features:● Heavy Load Capacity
● Height Adjustable Support Legs
● Manual Control Hydraulic System

Specifications:

Model DCQY-10
Overall Size 11100mm( L)*2000mm(W)*1100mm(H)
Load Capacity 10T
Deck Slope length: 7000mm, plane length: 3000mm, front foot plate length: 400mm, back foot plate length: 700mm Upper: 8mm High-strength Steel Nets
Bottom: 4mm High-strength Steel Plate
Platform Framework 160×80×5mm Rectangular Tubes, 5 pcs main beam
Vice Beam 100×50x4mm Rectangular Tubes
Oil Cylinder Φ80mm ×Φ50mm
Adjustable Range 1100-1800mm
Oil Hose 32 MPa High-pressure Double Steel Nets Rubber Hose
Seal Ring VALQUA Import Seal Element
Guardrail Height 220mm, 40×60×3mm Rectangular Tubes
Front Lip 400mm length, 16mm Steel Plate
Tires HC-YDQ10T:600-9 Solid Tires
Lifting Mode Manual Lifting or Manual&Electric Lifting or manual&Battery Lifting
Support Legs Mechanical adjustable legs, route 600mm
Color Optional, electrostatic spray
Weight 2.75 Ton
Description:

Mobile Dock Ramp is a special auxiliary equipment for loading and unloading of goods rapidly. Its height adjustment feature allows forklifts and other moving vehicles to enter into the truck or container directly and handle the goods. The dock ramp is controlled by manual hydraulic system, so only one person could operate it conveniently. It enables you to reduce the amount of labor and raise working efficiency.
---
---
Manual Hydraulic Pipe Bender Machine 1/2" – 3" Inches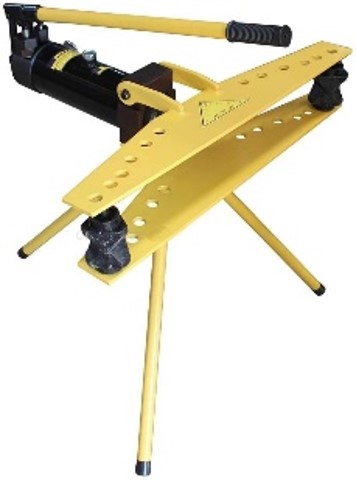 Product code: REGID/HHW-3J
1,759.50

 SR
Brand Name: REGID
Max Pressure : 19 T
Max Stoke : 320 mm
Crimp Range: 21.5 - 88.5
Size: 3" Inch
Bending Dies(Inch): ½" - ¾" - 1" - 1 ¼" - 1 ½" - 2" - 2 ½" - 3" Inch.
Wall Thick : 2.75 - 5 mm
Gross Weight : 117 Kg
---
---
Niuli Diesel Forklifte Capacity 3000KG Lift H-4500MM
Product code: NIULI/CPCD30-4.5
87,400.00

 SR
Specifications:

General
1 Model CPC30/CPCD30
2 Power Type Diesel/GAS
3 Rated capacity Kg 3000
4 Load center mm 500
Charactertic 5 Lifting height mm 3000
6 Fork size mm 1070*122*40
7 Mast Tilt Angle Deg 6°/12°
8 Front Overhang(Wheel center to fork face) mm 500
9 Ground Clearance(Bottom Of Mast) mm 126
10 Overall Dimension Overall length(with/without fork) mm 3790/2700
11 Overall width mm 1230
12 Mast lowered height mm 2105
13 MastExtended height(with backrest) mm 4110
14 Overhead guard height mm 2140
15 Turning Radius(outside) mm 2415
16 Min. intersecting aisle mm 2500
Performance 17 Speed Travel(Full/Empty load) km/h 18/19
18 Lifting(Full/Empty load) mm/s 460/540
19 Max.Gradeability % 20
Chassis 20 Tire Front 28x9-15-12PR
21 Rear 6.50-10-10PR
22 Wheelbase mm 1650
23 Self Weight kg 4280
Transmission 24 Battery Voltage/Capacity V/Ah 12/120
25 Engine Model C240 C490BPG
26 Manufacturer ISUZU XinChang
27 Rated output/r.p.m kW/rpm 34.3/2500 34.3/2500
28 Rated torque/r.p.m Nm/rpm 137.7/1800 160/1800-2000
29 No. of cylinder 4 4
30 Bore x Stroke mm 86x102 90x105
31 Displacement cc 2369 2670
32 Fuel Tank capacity L 60 60
33 Transmission Machanical/Hydraulic
34 Operation Pressure for Attachment Mpa 17.5


---
---
Bigred QJY4040 Four Post Car Lifter With SPX Pump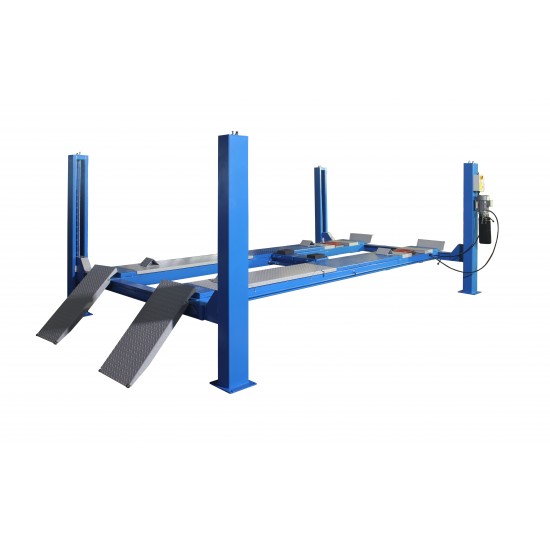 Product code: BIGRED/QJY4040
21,390.00

 SR
Brand: STONHOJ
220V/60HZ
3 PHASE
Capacity: 4000 kg

---
---
T82000C + T42004 + TRF3553 COMBINATION SET
Product code: BIGRED/COMBI-SET
253.00

 SR
Brand Name Big Red
Type: Jack Trolley With Stand & Hock
Capacity: 2 Ton
---
---
Bigred Four Post Hydraulic Car Lift Mod#4QJY5.0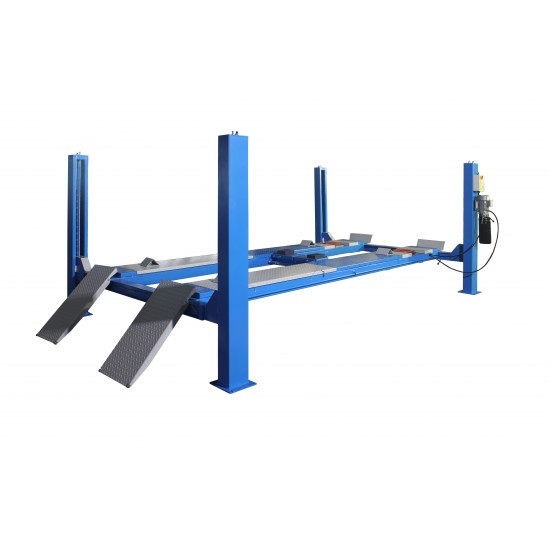 Product code: BIGRED/4QJY5-B
29,900.00

 SR
Brand: STONHOJ
2.2KW/380V 3PH
Capacity: 5000 kgs

---
---